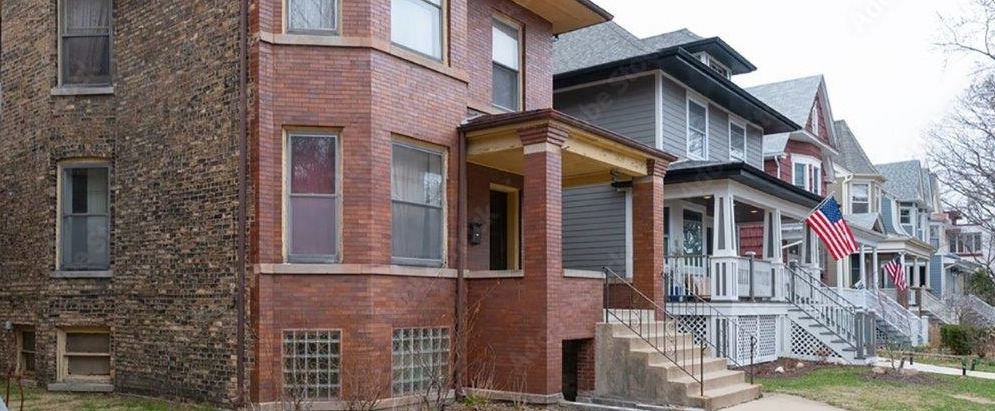 As a dedicated Community Development Financial Institution (CDFI), First Eagle Bank is privileged to have a CDFI Advisory board with several of the most experienced and talented people in the Chicago community development world.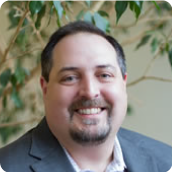 Rev. Douglas Bradshaw, Executive Director
Facing Forward to End Homelessness
Rev. Bradshaw is the Executive Director for Facing Forward to End Homelessness, a nonprofit organization that provides permanent supportive housing and clinical case management to vulnerable individuals and families experiencing homelessness in Chicago. Under his leadership, Facing Forward has tripled in program capacity over a three-year span, and now serves over 700 individuals each year. Prior to becoming the Executive Director in 2014, Rev. Bradshaw served on the organizations Board of Directors for six years. Outside his work to end homelessness, Doug has served congregations in the Chicago Presbytery for 26 years. His work in both the nonprofit and faith-based sectors centers on growth through program development and cultivation of local, national, and international partnerships. Doug has a personal passions for vulnerable children, great food, and a nice motorcycle ride.
---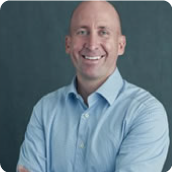 Nick Brunick, Partner
Applegate & Thorne-Thomsen
Nick Brunick is a partner at Applegate & Thorne-Thomsen, P.C., which is a Chicago-based law firm with a national practice in affordable housing and community development law. Nick and his colleagues use their knowledge in corporate, real estate, financing, zoning, and tax law to effectively mix private enterprise, social vision, and public policy to create transformative commercial, residential, and mixed-use projects.
Nick represents developers (both for-profit and not-for-profit) who are using a variety of financing sources to build or rehab housing, to launch new businesses, or to create schools, health centers, grocery stores, or other enterprises or institutions that are needed for healthy and competitive communities. Nick also represents lenders who are bringing capital to underserved communities, creating innovative loan funds, and providing financing for affordable housing and small businesses.
Nick serves as Board President of the Illinois Housing Council, Vice-President of BPI, on the Steering Committee for United Power for Action and Justice, on the Board of New Moms, and as outside General Counsel for the Community Investment Corporation.
---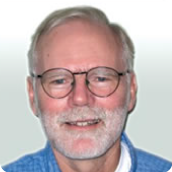 Jack Crane, Senior Vice President, Director of Lending
Community Investment Corporation
Jack Crane is responsible for overseeing the marketing, underwriting, closing, construction services and asset management for all CIC loans. He is an award-winning community development banking leader, including stints at Harris Bank, Good News Partners, Organization of the Northeast (ONE), and ShoreBank. Mr. Crane has successfully managed the financing of hundreds of commercial real estate investments, small businesses, not-for-profit organizations, and single-family home developments, specializing in inner city investments.
He currently serves on the Board of Directors of The Resurrection Project, whose mission is to build relationships and challenge individuals to act on their faith and values by creating community ownership, building community wealth, and serving as stewards of community assets. Mr. Crane also serves on the Board of the Rogers Park Builders Group.
---

Thomas Fitzgibbon, Jr., Managing Director at Artisan Advisors, LLC 
Tom served as the Executive Managing Director for Talmer Bank and Trust a $20 billion publicly-traded community bank with 100 offices in Ohio, Indiana, Chicago, Nevada and Michigan from 2010-2015. He served as the Operations Chief for Talmer from 2010-2013. Tom served as the EVP and Member of the Board of Directors for MB Financial Bank from 1995-2010 and as the Chief Retail Banking Officer from 1999-2008. He also served as the President of MB Financial Community Development Corporation (MBCDC), President of the MB Financial Bank Charitable Foundation and Treasurer of both the federal and state Political Action Committees of the holding company. He is currently a consultant in the banking industry and works with nonprofit CDFI lenders throughout the country.
Tom currently serves on the Board of Directors for Woodstock Institute, Chicago Community Loan Fund, ACCESS Community Health Care, The House of the Good Shepherd and Neighborhood Housing Services. He is also a loan committee member of NeighborWorks© Capital Corporation and a trustee and treasurer for the Blowitz-Ridgeway Foundation.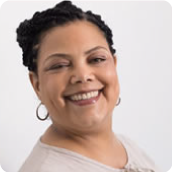 Vickie Lakes-Battle, Executive Director

O. Victoria "Vickie" Lakes-Battle has been at the forefront of commercial and mission-based lending for over 30 years and has developed a recipe for equitably serving communities: time + proximity + authentic partnerships. When you think of Vickie, you think of a master connector who is acutely aware of the nuances in building strategic alliances and partnerships that bolster relationships, systems, and equity within communities and organizations.
With a never-ending reserve of expertise in community development, finance, and executive leadership, Vickie Lakes-Battle leads with equity, purpose and strategy in everything she does.
On a mission to invest, redevelop and empower low-income communities to activate their visions, Vickie became IFF's first-ever Executive Director for the Chicago Metro region. She oversees IFF's full-range of services including lending, real estate consulting, and the community strategies program where she is adept at targeting and cultivating opportunities that support IFF goals and objectives. In this role, Vickie understands the necessity of cooperative engagement and active partnerships that expand the resources available to serve low- and moderate-income individuals and communities. She is a trusted thought partner to community-based organizations, the broader community development sector, and philanthropy.
Vickie's ability to innovate at every turn--economically, socially, and organizationally--has been recognized throughout the Chicagoland area and nationally. Vickie challenges others to look at community development finance through an equity lens and is willing to ask and wrestle with the tough questions.
She currently serves on the Board of Directors for the Illinois Public Health Institute, Arts Alliance Illinois, Cook County Land Bank Authority, AMPT:  Advancing Nonprofits, and serves on the Steering Committees of Elevated Chicago and We Rise Together.  Vickie's track record positions her as a success benchmark for leaders in the commercial and mission lending and equitable community development space.
Vickie holds a bachelor's degree in finance from Chicago State University.
---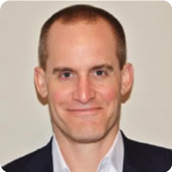 Brad McConnell, Chief Executive Officer
Brad McConnell is CEO of Allies for Community Business, which provides the capital, coaching, and connections entrepreneurs need to grow great businesses that create jobs and wealth in their communities.
Brad brings 25 years of finance and economic development experience to his role. Prior to A4CB, he was Deputy Commissioner and Chief Operating Officer at the City of Chicago's Department of Planning and Development where he managed five units that supported the City's development priorities. Prior to this, he served as Economic Policy Advisor to Illinois Senator Dick Durbin in Washington. Previous assignments include supporting small business bankers at LaSalle Bank and leading strategy, process, and technology projects at Accenture.
Brad has earned a bachelor's degree in Business Administration / Finance from the University of Notre Dame and a master's degree in Public Policy from Georgetown University. He serves on the board of The Hatchery, the largest nonprofit food and beverage incubator in the country which is located on Chicago's West Side and which A4CB co-owns.
---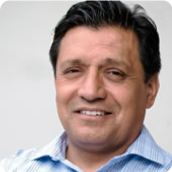 Mike Thomas, Executive Director
Garfield Park Community Council
Mike Tomas is the founding Executive Director of the Garfield Park Community Council (GPCC) and joined the GPCC in 2005 when it was created as part of the LISC New Communities Program through the Garfield Park Conservatory Alliance. Mike has more than 15 years of experience in both community organizing and community development work in both Chicago's West Side and the southeast side of San Francisco. Mike is a graduate of the Center for Third World Organizing's Movement Activist Apprenticeship Program in Oakland California. Mike works closely with residents, government agencies and community organizations to improve the quality of life for those in economically distressed neighborhoods.
---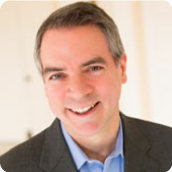 Robert Tucker, Chief Operating Officer

Chicago Community Loan Fund
Bob Tucker joined the Chicago Community Loan Fund in June 2015 as the Chief Operating Officer and Executive Vice President of Programs. He leads internal operations and provides strategic leadership to ensure CCLF executes its business plan and fulfills its mission to provide flexible, affordable and responsible financing and technical assistance for community stabilization and development efforts and initiatives that benefit low-to-moderate income neighborhoods.




Prior to joining CCLF, Bob was the Corporate General Counsel and Chief Risk officer for Neighborhood Housing Services of Chicago (NHS). Before NHS, he was a Partner at the law firm Chapman and Cutler. Bob also has been a Freelance Writer for the Chicago Sun-Times and Pioneer Press providing restaurant reviews and chef profiles.




Bob was a Trustee on the Village Board of Oak Park, Illinois, from 2011-2019 where, among other things, he served on the Village's Finance Committee. Bob has a Juris Doctorate from the University of Wisconsin Law School, Madison, WI and a B.A. in Political Science and Philosophy from Emory University, Atlanta, Georgia.