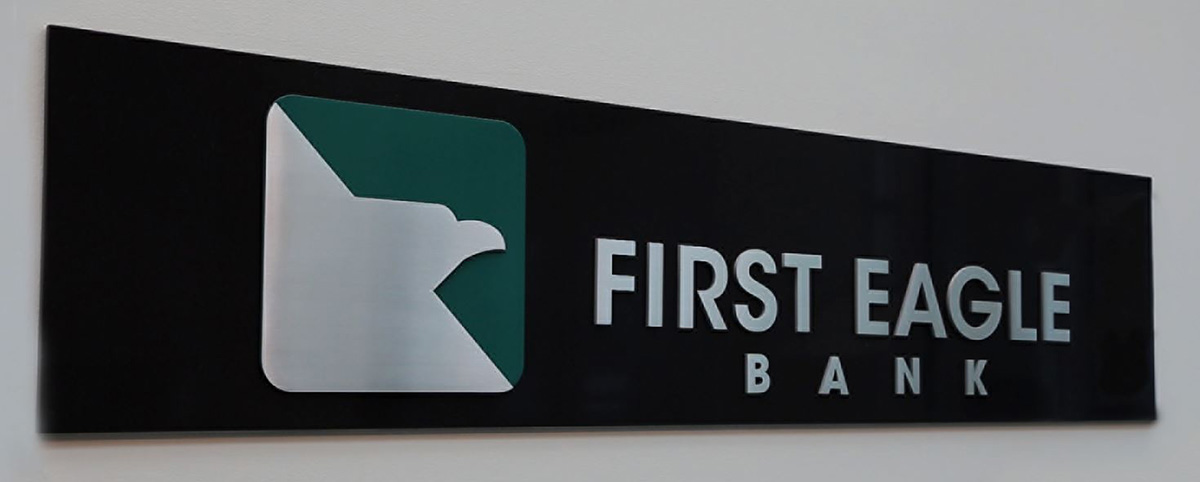 Our Vision

Make a positive difference in people's lives – our customers, our community, and each other.
---
Our Mission

The mission of First Eagle Bank builds on its legacy of community partnership and economic development by cultivating long lasting all-inclusive relationships with our customers and our communities. By combining both technology and exceptional personalized service to small businesses and consumers, First Eagle Bank responds to needs in underserved communities, while continuing to thrive as an independent, entrepreneurial bank.
---
Our Core Values
Open, honest communication and mutual respect among all associates.
Our success is a function of how well we support each other and work together to achieve common goals.
Individual Accountability
Each person has a responsibility to meet their individual goals, to fix problems, suggest solutions, and improve our organization.
Our goal is to be a high performance organization in each and every way, with an emphasis on financial performance and high quality staff.
Ongoing, constant, never-ending effort to improve every aspect of our organization.
It's fun to be part of an organization that values communication, teamwork, individual accountability, high performance, continuous improvement and where people look forward to coming to work.
---
One day a man was walking along the beach when he noticed a figure in the distance. As he got closer, he realized the figure was that of a boy picking something up and gently throwing it into the ocean.
Approaching the boy, he asked, "What are you doing?" The youth replied, "Throwing starfish in the ocean. The sun is up and the tide is going out. If I don't throw them in, they'll die."
"Son," the man said, "don't you realize there are miles and miles of beach and hundreds of starfish? You can't possibly make a difference!"
After listening politely, the boy bent down, picked up another starfish, and threw it into the surf. Then, smiling at the man, he said, "I made a difference for that one."
Adapted from The Star Thrower,
by Loren Eiseley, The Unexpected Universe (1969, Harcourt, Brace and World)